International Conference on Persian Manuscripts in the Balkans and Central Europe
23/02/2017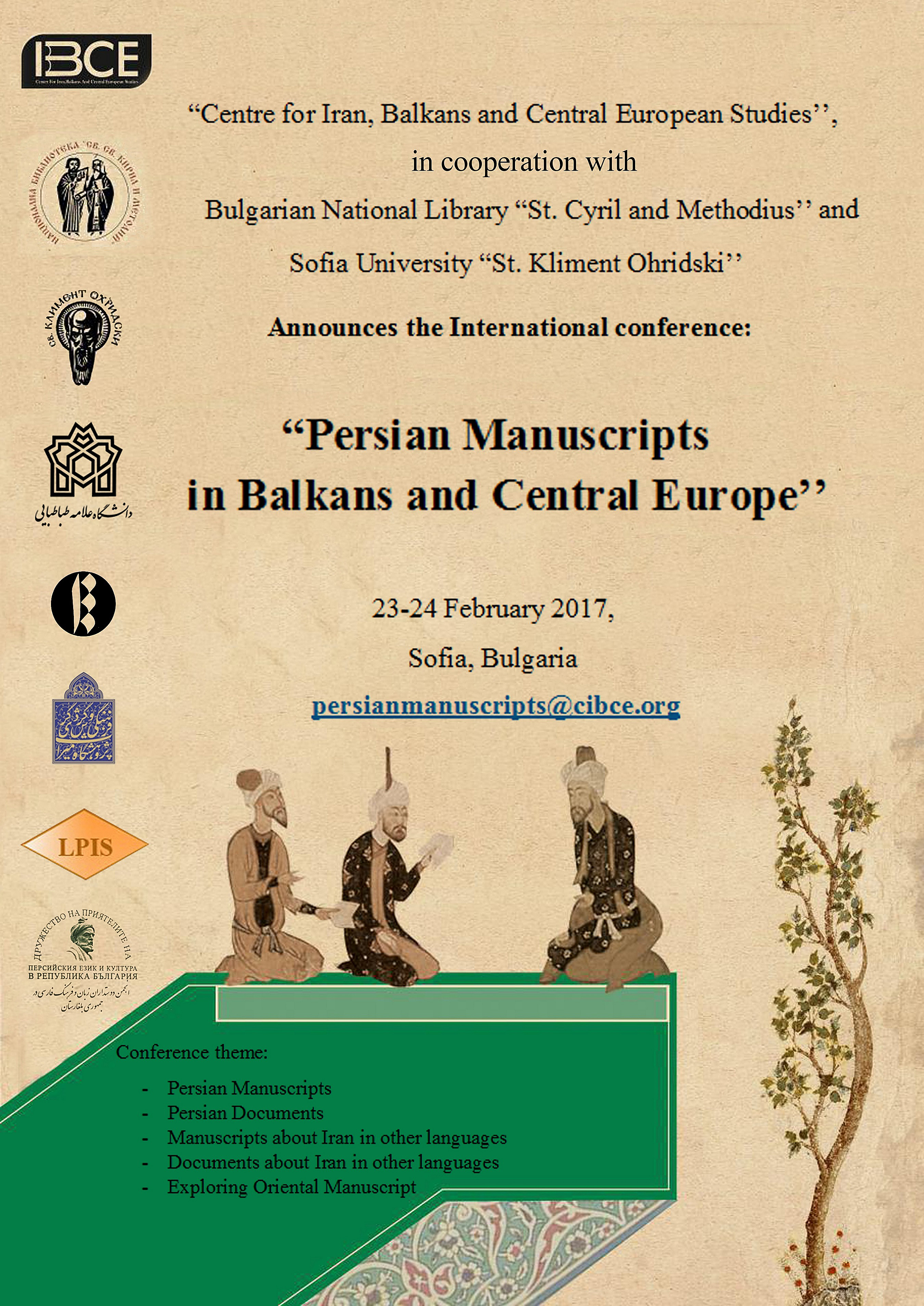 International Conference on Persian Manuscripts in the Balkans and Central Europe
What:
The Scientific-Research Centre for Iran, the Balkans and Central European Studies in partnership with the Cyril and Methodius National Library of Bulgaria, the "St. Kliment Ohridski" Sofia University, and Allameh Tabataba"i University are going to convene the international conference on "Persian Manuscripts in the Balkans and Central Europe". The conference will be held in Sofia, with the contributions of scholars and researchers from 16 countries, expert in codicology. Scope of the topics to be discussed in this conference includes: Persian manuscripts; Persian documents; manuscripts about Iran in other languages; documents about Iran in other languages; and exploring Eastern manuscripts. Allameh Tabataba"i University (ATU) will publish the approved papers. Along with the conference, a workshop on "Codicology" will also be held, with professors from ATU teaching in the workshop.
---
When:
Thursday and Friday, 23 and 24 february 2017.
---
Where:
The conference will be held in Sofia, Bulgaria.
---
Contact Details:
For more detailed information on the event, please correspond with its secretariat at: persianmanuscripts@cibce.org.
---
Conference Website:
http://cibce.org
---
Your comments and questions about our news are highly welcome at
ennews@atu.ac.ir
. Your emails will be answered as soon as possible.
Close